You Don't Have to Take Our Word for It!

Here's what some of our satisfied customers have to say about Murrieta Tire and Auto: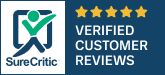 Thank you Rocky and your crew. I can always count on you for great service. Being on my own, it's nice to know you are there to help.
Feeling safe getting new tires on my car!!! After reading reviews about MTA and driving by your shop for years, a few months back I finally stopped in with a few questions about my car. The honest answers, going the extra on courtesy and details to an estimate I needed back then....I knew this was the right place to do business! New tires, nice people, good prices, superior customer service!!!!!!!Thank you so very much!! I'm happy to recommend you to others!
We found this shop on the web, I'm not from the area and took a chance. The staff here treated us like family. We received excellent customer service and fair pricing. This is definitely my new neighborhood mechanic. It's great to have peace of mind when dropping off your car to have work done on it.
I have ridden by this business countless times on my bicycle. When I needed a set of front tires for my Fiat EV I decided to stop by. They gave me a competitive price on the specific tire that I needed and we had a nice chat with them while waiting a short time in their comfortable lobby. I learned that they perform factory recommended maintenance so I plan to take our Hyundai Santa Fe there for maintenance and service. This independent garage is part of Historic Murrieta downtown. I am looking forward to supporting them with our business and referrals as they come up.
Decided to go to this shop to have them install lowering springs for my car and I highly recommend them. Rocky was very straight forward and clear with me when my car would be done and even recommended a shop for an alignment. (Since they couldn't get to it, which was fine because Rocky let me know beforehand that they might not be able to).
Whenever I find an old school Mom n Pop shop still around inspite of todays corporations squeezing them out, there's a reason. And I found a few of them yesterday when I needed a TPS sensor replaced on my car. These guys are professional, friendly, and provide the old school service at todays competitive prices. I was in and out of there within 30 minutes and the job was done right. I'll be coming back when its time for new tires.
Been getting our cars serviced at MTA for over 15 years and they have always done an exceptional job. You knew that you were getting quality service at a good price. This past week they went above and beyond in their service of my wife's VW Passat TDI. We had them diagnosis the problem prior to taking it to the dealership and because of their diligent work and communication with the VW dealership they save us a lot of money on a repair I sure the dealership would've tried to charge us. The guys at MTA are the best!
They are awesome, they work on our company vehicles and they also our own. Theyre upfront nice and well they make you want to spend your money there! I would recommend them.
One of the best repair experience I have ever had. I had my tires replaced and a full inspection done to my vehicle. Rocky was very helpful in letting me know what I would need done and when, very honest and upfront about everything. Needless to say, I will be bringing my vehicle (as well as my other one) back for all my service needs.
Best place in town. The first and only place I call when my vehicles need some TLC. Rocky and his team are trustworthy, reliable, and stand by their work. Can't recommend MTA enough!!
Being going to MTA since I moved to the valley almost 20 years ago and they have always done an excellent job over the years working on mine and my wife's cars, whether the job be minor or major. Just recently Rocky and the crew and MTA went above and beyond in getting my wife's VW Passat diagnosed and speaking to the VW dealership to make sure they would fix it. His work saved us thousands of dollars in repair. They are the best!
Thanks to your crew for taking great care of our vehicles. And to your expert mechanics, our TL runs like new! Our family truly appreciates knowing that your team keeps all our vehicles in top notch condition. We also want to thank your front office staff Arden and Robert for always treating us good! Happy New Year!

Rob, Paula, Royce and Brent
MT&A has worked on several of my vehicles over the years. They have always fixed the problems I have encountered with my vehicles. Most recently the thermostat housing on my Ford Exploder (not a typo). I pulled in because I smelled antifreeze. Rocky was very professional and knowledgeable about the part that had failed. He got on the phone had a parts guy show up within minutes. They repaired the truck super fast as I waited in the lobby. You know that feeling when you don't know a mechanic? When you ask around to your friends and family...Do you know a mechanic I can trust? Well I can tell you...You can trust MT&A! They are the BEST! I am always treated like family when I walk in to MT&A. So four words to describe them...HONEST / KNOWLEDGEABLE / PROFESSIONAL / RELIABLE. You need a car/truck fixed or you need tires? Go to Murrieta Tire & Auto! You will be glad you did! Thank you MT&A team.
We love this place! People here are very knowledgeable and professional. We will not go back to those "dealership" auto repair ever. We felt like we are part of a family here! Oh yeah, they took care of our vehicles well, but that's besides the point :)
I don't get my car fixed anywhere but here. My family has been relying on Murrieta Tire and Auto for nearly a decade. They know what they are talking about, have an awesome staff, do timely work, and can be trusted to get your car fixed without trying to sell you on a bunch of other stuff unless the vehicle actually needs it, which is a quality I find to be the most important when dealing with people who fix your car. There may be other good, honest auto shops out there, I'm just saying this is truly one of them.
Should have listened to Rocky a long time ago!! What a difference since I have had the work done. Always fair price and great service.